Armour of the Teenage King Sigismund II Augustus

Special showing, the Senators' Hall 
February 18–28, 2021
free admission

In 2020, Polish Prime Minister Mateusz Morawiecki turned to Hungarian Prime Minister Viktor Orbán with a request to hand over the Renaissance armor of the young King Sigismund II Augustus. He appealed to a resolution in the Pact between the Government of Poland and the Government of Hungary for cultural and scientific collaboration, drawn up in Budapest on October 13, 1992, with regard for the intact national heritage of Hungary and Poland, on December 25, 2020. Viktor Orbán signed a decree to transfer the armor belonging to Poland.

In February 2021, the decision was made to transfer the piece to the Wawel Royal Castle. This gesture by Viktor Orbán is a clear sign of the friendship joining the two nations, and also, indirectly, the Hungarian and Polish prime ministers; it reasserts the two countries' bonds, both in society and in culture.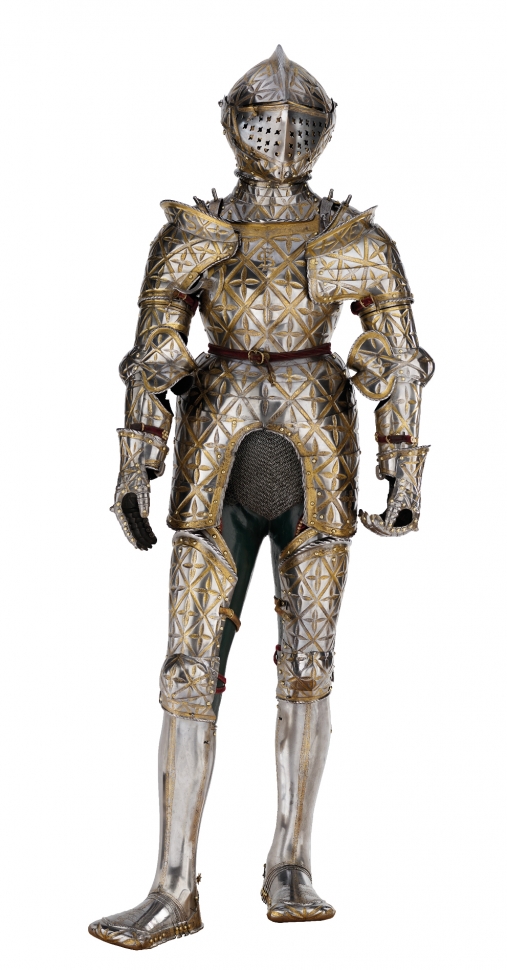 This late medieval and Renaissance suit of armor served a practical purpose, yet it was also symbolic and for show. This was a most costly bit of apparel.

King Sigismund II Augustus's suit is an outstanding example of armor being forged to resemble court garb. The steel plates were wrought in the manner of a suit of soft cloth, stitched (cut?) to a slanted grate, filled with four-leaf designs. This geometrical decoration, rounded off with grasses and gilded flora ornaments, contrasts with the smooth, polished background.

Of all the armaments of Sigismund II Augustus, apart from the ones of his youth presented here, only a full rider's apparel made by Kunz Lochner in Nuremberg has survived, gifted to King John III of Sweden on the occasion of his nuptials with Catherine Jagiellon (now stored at the Royal Armory in Stockholm).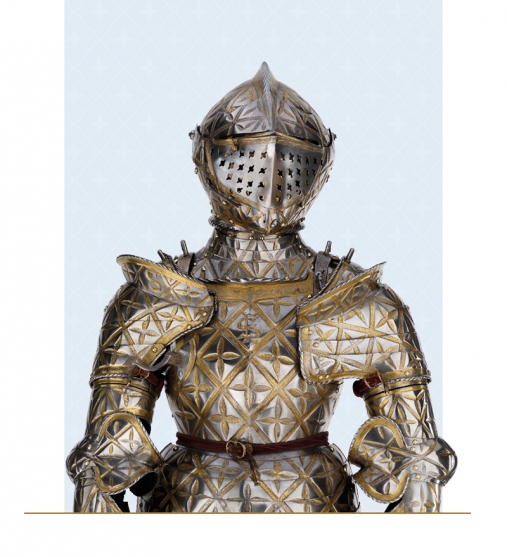 By the authority of a decision by the arbitrations court in 1933, the armor was handed over from the imperial Viennese collections to the National Museum in Budapest, as allegedly the property of Hungarian King Louis II, who perished in battle with the Turks at the Battle of Mohács in 1526.

In reality, as outstanding weapons expert Bruno Thomas showed in 1939, the armor was ordered in 1533 by the king of Czechia and Hungary (later the emperor) Ferdinand I for the nuptials of his daughter Elizabeth with the son of Sigismund I, the thirteen-year-old Sigismund II Augustus, crowned King of Poland in his father's lifetime. The breastplate and sleeves hold an interlocking monogram with the letters "E" and "S" (Elisabetha, Sigismundus).

The Armor will be at the Crown Treasury and Armoury exhibition from March 2, 2021