Wawel Royal Castle
December 10, 2019 – February 16, 2020

This exhibition presents works of art that have undergone conservation examination and treatment, accompanied by films documenting the course of the work. The film "The Lanckoroński Collection" and a trailer for the virtual tour of this outstanding collection are screened in the exhibition.
"Mary of Mercy"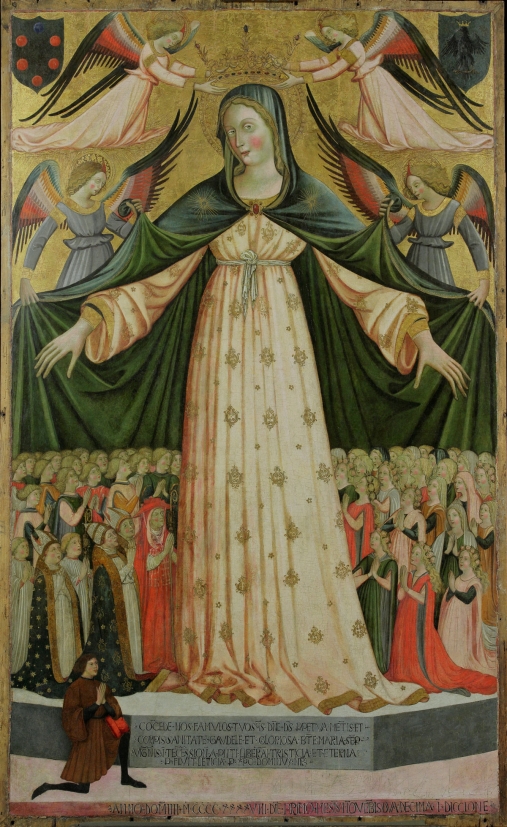 "Mary of Mercy" is one of the most important works of the 15th-century Italian painter Giovanni da Gaeta. For scholars of the artist's work, the Wawel panel is especially significant as it is the earliest picture accredited to him. It was painted in 1448, and is the first of his four dated paintings. The picture comes from the high altar of the church in Ardara, Sardinia. It was purchased for the Wawel collection in 1938 in Vienna. Despite the advanced deterioration of the technological layers and numerous visible areas of overpainting, a conservation intervention had not been attempted, due to the complexity and labour intensity of such an endeavour. A comprehensive conservation campaign was undertaken in 2017–2019, as part of the "Wawel – Heritage for the Future" project.
French Lacquer Corner Cabinets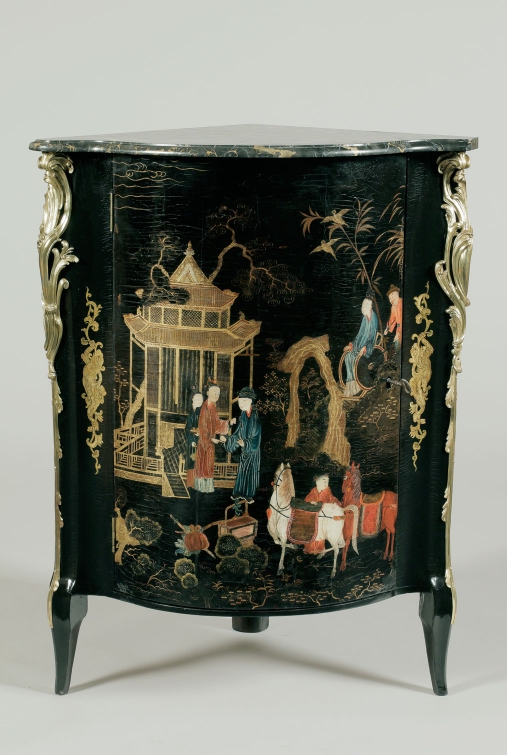 The lacquer corner cabinets in the Wawel Royal Castle collection are exceptional examples of 18th-century European taste, fashion, and fascination with the Orient. Due to their unconventional construction and consequent poor condition, the conservation treatment of these interesting objects proved to be particularly challenging.
Deterioration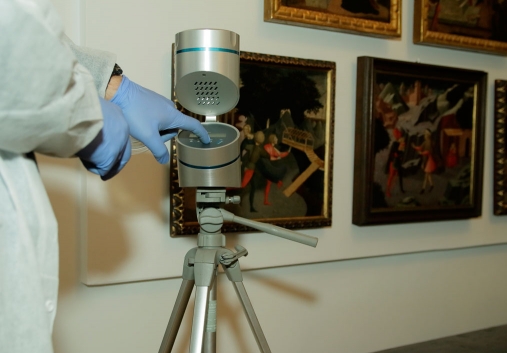 One of the tasks in the "Wawel – Heritage for the Future" project was to develop a strategy for the protection of the Wawel Castle collection against biodeterioration. In cooperation with the scientists from the Faculty of Biology of the University of Warsaw and specialists from RDLS Heritage, a comprehensive analysis of microbial contamination of the air and the surfaces of historical objects was performed.
Extensive monitoring of the physicochemical parameters of the air and entomological surveys of the collection were carried out. Detailed microscopic analyses were performed on, among others, tapestries from the collection of King Sigismund II Augustus and selected Italian Renaissance panel paintings from the Lanckoroński collection.
For the first time in Poland, the microbiome of an entire Museum was comprehensively examined to identify all bacteria and fungi present in the air and on historical textiles and objects, as well as those inhabiting the oldest building on Wawel Hill – the Rotunda of Sts. Felix and Adauctus.
Some of the findings have already been published and presented at national and international scientific conferences.